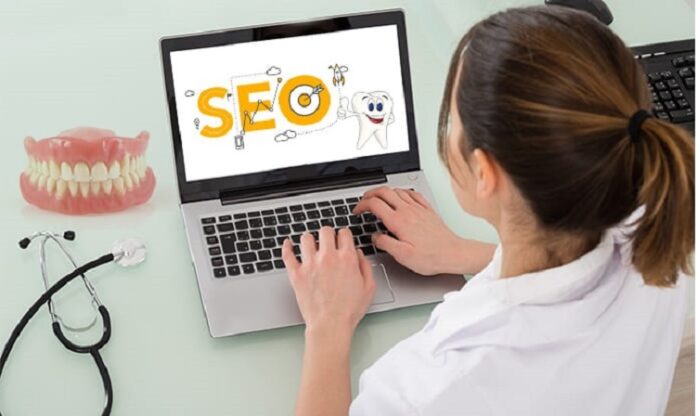 Marketing is an ever-evolving dragon that can seem hard to get under control, especially if you are new to online marketing.
It can seem that every week, or even every day, there is a new article or video talking about the best tips for conquering marketing in 2023, leading to a lot of confusion and frustration with how you are currently doing it.
In today's highly competitive healthcare industry, dental clinics face numerous challenges in attracting and retaining patients. Halfway into 2023, the importance of effective marketing strategies for dental practices has become more critical than ever, and even if you already have a marketing plan in place for your dental clinic, and it isn't working, you may want to explore the reasons.
But where to begin? Luckily, there are some basic rules to follow when it comes to successful marketing for dental clinics in general, and 2023 is no exception. So, read on for some of the most successful and reliable tips you will come across regarding marketing a dental practice.
Embrace digital marketing
Digital marketing has emerged as a game-changer for businesses across industries, including dental clinics. In 2023, it's vital to establish a powerful online presence through a well-designed website and engaging social media platforms. Aim to use search engine optimisation (SEO) techniques to ensure your dental website ranks higher in search results, making it simpler for potential patients to find you. Also, make sure that you use social media platforms like Facebook to share valuable content, patient testimonials, and educational videos to engage with your audience and build trust.
Of course, dental marketing is, as mentioned earlier, pretty changeable, and if you have to run a dental clinic, you likely won't have the time to be researching SEO and other techniques. So, when it comes to marketing for a dental clinic, the best option may be to contact a marketing team that specialises in this area. That way, your dental clinic's marketing will be kept up to date without you needing to do anything!
Invest in local SEO
While digital marketing is essential, don't overlook the power of local SEO. Many patients search for dental services near their location, making local optimisation a key strategy. Be sure to claim and use your Google My Business profile and ensure it is accurate and up to date. Encourage satisfied patients to leave positive reviews, as they can significantly impact your online reputation and attract new patients. Additionally, you can optimise your website with location-specific keywords to improve your visibility in local search results.
It is worth noting that when it comes to local SEO, there may be some complications with its success in larger cities. For instance, if you have a dental clinic in East London, you may want to narrow it down a bit rather than just putting the general area; this will help your dental clinic attract more local patients and ensure you have local dental patients attending your surgery.
Leverage video marketing
Video marketing has exploded in popularity in recent years, and it continues to dominate the digital landscape in 2023, especially on platforms like TikTok and Instagram. Aim to create engaging and informative videos that showcase your dental services, introduce your team, and educate patients about oral health. Share these videos on your website, social media platforms, and YouTube to reach a wider audience. Engaging video content not only captivates viewers but also establishes your expertise and builds trust with potential patients.
Personalise patient experience
In the age of consumerism, patients expect personalised experiences from healthcare providers. To differentiate your dental clinic, focus on creating a patient-centric environment. Develop a strong patient relationship management system that enables you to communicate with patients effectively. Send personalised emails, appointment reminders, and follow-ups to show that you care about their well-being. Implement strategies like birthday greetings, loyalty programs, and referral incentives to enhance patient satisfaction and encourage word-of-mouth recommendations.
Collaborate with influencers and local partners
Influencer marketing has become a powerful tool for reaching new audiences and enhancing brand awareness. Identify local influencers who align with your dental practice's values and collaborate with them to promote your services. They can create engaging content, share their dental experiences, and recommend your practice to their followers. Furthermore, you can forge partnerships with local businesses, such as gyms, spas, or wellness centres, to cross-promote services and offer exclusive discounts. This can expand your reach and help you attract new patients who may not have considered the kind of dental care you can offer. So, if you can team up with an influencer, that is a great way to boost your appeal to new patients.