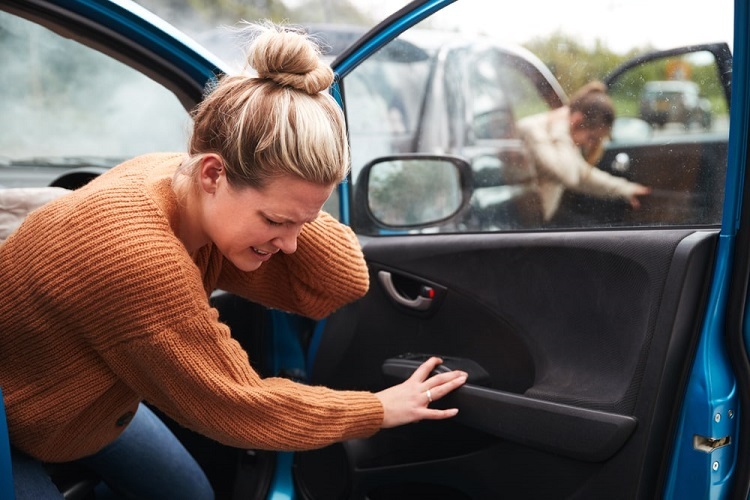 Millions of Americans make use of ridesharing services such as Uber and Lyft. It connects passengers and the driver through an online platform such as the official app. Car accidents can happen to anyone at any time, including when you're in a rideshare vehicle.
You're entitled to receive compensation if you sustain damages in the accident. The person that caused the accident and is proved to be negligent while driving in court is held liable for compensation. A car accident attorney can help provide evidence for the other driver's carelessness and create strategies for you to receive your rightful reimbursement.
An Atlanta car accident attorney assesses your case and effectively recovers your damages.
Understanding insurance regarding ridesharing cars.
Ridesharing service cars usually do not carry personal insurance for accidents caused during commercial rides. It is the ridesharing companies that have insurance coverage for their drivers. They have extreme specifics regarding what their insurance will cover to minimize losses, such as whether the driver was logged in the app or was in the middle of making a trip. An attorney can read these legal documents, inform you about the claims you can recover from this fund, and collect evidence accordingly.
Call Medical Emergency Services
Medical reports from a qualified professional are required in court to prove the injuries you suffered. These state your diagnosis, the impact of the accident on your body, your symptoms, and future complications, along with the treatment you require. This helps estimate your total losses.
File A Police Report
Calling the police and filing a complaint regarding the accident with necessary details can be used as a statement of proof if the opposition tries to accuse you of partial negligence.
Save Contact Details
Ensure that you have the contact details of everyone included at the scene, their relevant information and insurance details. Inform your insurance company about the accident.
Recording Evidence
Take pictures and recordings of the accident, the property that was damaged, the visible wounds, and the location where it occurred. Surveillance footage cameras can also be of assistance. Witness statements describing the incident can also be used in court.
Follow Your Attorney's Guidance
Rideshare claims are complex due to the presence of several parties. Attorneys are proficient in creating beneficial agreements and getting you compensated for every monetary and emotional loss you suffered in the accident. They consider how your future is affected by accident in terms of income and occupation and discuss the correct legal measures accordingly. They educate you regarding the case regulations so that you have a simplified understanding of your situation, which helps reduce stress. Following their instructions are advantageous for your case and compensation.