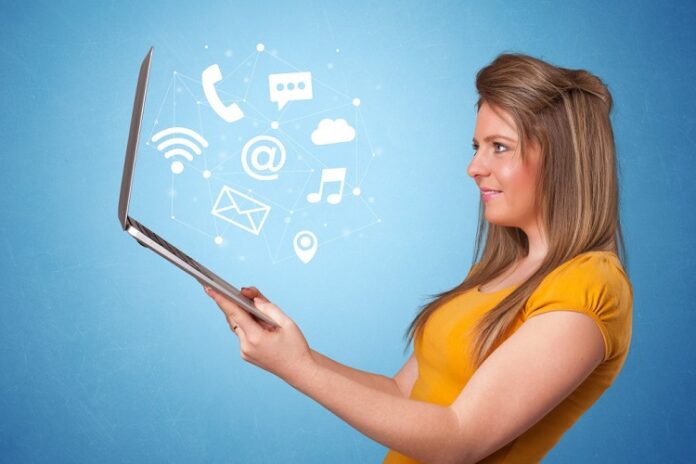 Building a user-friendly website and optimizing it for SEO is crucial for a solid online presence.
Leveraging social media platforms can enhance visibility and foster customer engagement.
Regular and valuable content, consistent posting, and active interaction boost social media success.
Encouraging and managing customer reviews effectively can influence potential customers' decisions.
In today's digital age, a robust online presence is beneficial and essential for companies seeking to expand their reach and visibility. A solid online presence opens up many opportunities for businesses to connect with millions of potential customers from across the globe. According to a study by Pew Research Center, as of 2021, 93% of American adults use the internet, with 77% owning a smartphone. This wide digital usage underscores businesses' need to establish and maintain an online presence.
This isn't just applicable to B2C companies: a report by Accenture showed that 94% of B2B buyers conduct online research before making a business decision. Hence, a company's online presence directly impacts its ability to attract and retain customers, shaping its overall success in the ever-evolving digital marketplace.
However, it can be challenging to create visibility for your business online. Many companies struggle to make their presence known by showcasing their brand value and messaging, especially in a crowded yet competitive digital landscape. To help start-ups and established brands build up their online visibility, there are several key steps you can take:
Build a Website
Building a website is crucial to establishing a solid online presence. A website serves as your company's digital storefront – where potential customers can learn about your products or services, understand your brand values, and engage with your content. It is, in other words, your 24/7 salesperson.
A well-designed, user-friendly website can significantly improve customer engagement and conversion rates. WordPress development is an excellent option for businesses building a dynamic, customizable, easy-to-manage website. WordPress is a powerful content management system (CMS) that supports various website types, from simple blogs to full-fledged e-commerce sites.
Here are a few simple tips to optimize your WordPress website:
Choose a mobile-friendly theme: With more than half of all web traffic coming from mobile devices, your site needs to be mobile-friendly. WordPress offers a variety of responsive themes that look great on all devices.
Optimize for SEO: SEO is crucial to online visibility. WordPress offers many plugins, such as Yoast SEO, to help optimize your content, meta descriptions, and keywords, improving your search engine ranking.
Update Regularly: Keeping your website content fresh and up-to-date is essential for maintaining visitor interest and improving SEO. Regular updates, new blog posts, or a change in the product lineup can keep your audience engaged.
Remember, your website is the heart of your online presence. Invest the time and resources to make it the best it can be.
Leverage Social Media
Social media is another powerful tool for enhancing your company's online presence. It enables businesses to engage with their audience more personally and provides a platform for promoting products, sharing company news, and fostering a sense of community. The Accenture report also highlighted that more than half of B2B buyers are influenced by social media when purchasing, demonstrating the substantial impact social media can have on your business.
Here are four strategies to maximize your company's social media presence:
Create Valuable and Engaging Content
Content is king in the realm of social media. Regularly posting relevant, engaging, and valuable content improves your brand's visibility and credibility. Use a mix of content types, such as blog posts, infographics, videos, and user-generated content, to keep your audience fascinated and encourage them to engage with your posts.
Be Consistent with Posting
Consistency is vital in social media marketing. Regularly posting content keeps your brand at the forefront of your audience's minds and increases the chances of engagement. Use social media tools, like Hootsuite or Buffer, to schedule your posts and ensure consistency.
Engage with Your Audience
Social media is all about interaction. Respond to comments, engage in conversations, ask for feedback, and encourage user-generated content. This boosts your social media engagement rates and builds community around your brand.
Use Analytics to Optimize Your Strategy
Social media platforms provide valuable insights into your audience's behavior, interests, and preferences. Use these analytics to refine your content strategy, optimize your posting times, and effectively target your audience. The more data-driven your approach, the more successful your social media strategy will be more successful.
Ensure Customers Leave Reviews
Customer reviews play a significant role in enhancing a company's online presence. These reviews provide social proof of your business's reliability, quality, and customer service, which can significantly influence potential customers' purchasing decisions.
To maximize the impact of customer reviews, it's essential to actively encourage your satisfied customers to leave positive feedback on various platforms, such as Google My Business, Yelp, or your company's social media pages. You may consider incentivizing reviews through discounts or special offers to encourage customer participation.
Once you have these reviews, don't let them sit idle. Share positive testimonials on your website, in your marketing materials, and across your social media platforms. This strengthens your company's online presence and builds trust with prospective customers.
It's also crucial to respond to both positive and negative reviews. Interacting with your reviewers shows you value their feedback and are committed to improving your services. This interaction dramatically enhances your company's reputation and visibility online.
Final Thoughts
Building up your company's online presence is essential for success in the digital marketplace. Following the steps outlined above, you can significantly improve your brand's visibility and attract new customers. With simple strategies, you can ensure your business stands out from the competition and reaches potential customers more effectively.