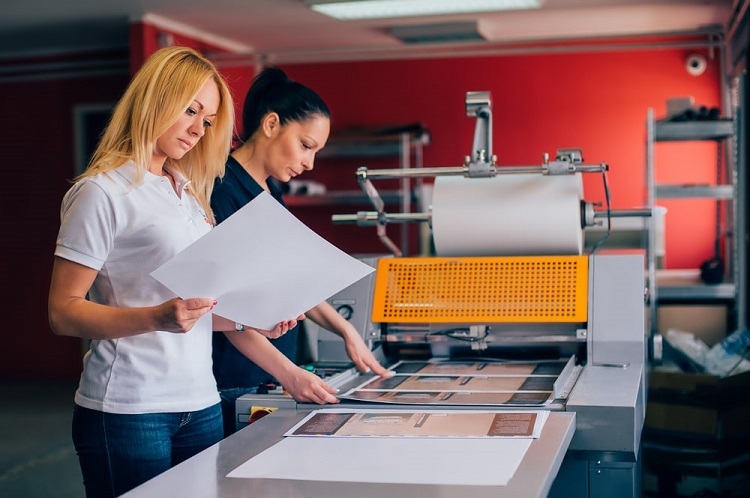 Achieving growth in any business is not easy, and it certainly doesn't come by accident. If anything, it takes a lot of thought, effort, and strategy. You need to understand the market, your consumers and learn more than the technical nuts and bolts of print management. Even after doing that, you need to be on the lookout for diversification opportunities. Here are some tips to help you grow and improve your print business. Learn more about How To Grow Your Print Business at https://go-oodles.com
Combine expertise and service
The truth is, there is a competition problem in selling print because many print businesses deliver the same products in similar ways at different prices. Many printers do not offer anything distinctive, making the competition higher. So how do you drive growth in your print business?
One, deliver expertise and good services. Not every customer is willing to dive into the details of eco-inks and print stocks, but they might value your ability to recommend a powerful marketing product. When you deliver quality recommendations, especially to industries like branding and marketing, you become their trusted source of reliable advice and print services.
Print model diversification
Are you currently printing business cards and brochures? Why not diversify your print model to large format sublimation printing to deliver quality exhibition material, vehicle wraps, workwear, and other high-quality prints? In other words, try to apply your print skills to other materials for more growth of your business. Unless you truly deliver a service that stands out among your competitors, then you will be stuck in the same place for years.
Go beyond print
If you are a printing business, you can diversify your business beyond print to venture into other services associated with print, such as print marketing and branding. It is a good way to diversify your offerings, but consider that additional offerings require a different skill set. That means you also need to recruit and equip yourself with the resources to deliver that. However, diversification doesn't have to be bigger. You can opt for specialization to become the acknowledged expert in your niche.
Recruit brand fit personnel.
Your staff can significantly influence the growth of your print business. Therefore take time to look at your potential recruits and choose one who fits well with your brand. Experience is valuable since you want to deliver quality services, but also considering someone with great ideas is advisable. Consider apprenticeships to mold talent to align with your brand.
Improve workflow efficiency
Growth is difficult to achieve without workflow efficiency. You have to invest in high-quality printers that guarantee faster and quality prints in the printing business. You can also adopt print management software to monitor device performance, workflow issues, costs, and waste. Invest in modern print machines to deliver unique and quality services while boosting your workflow efficiency.
The takeaway
Be memorable when selling your print services. Understand your target audience and use the right lead generation methods to earn more traffic. You should also engage your customers more to demonstrate that you can meet their needs, which will help you grow your business more.