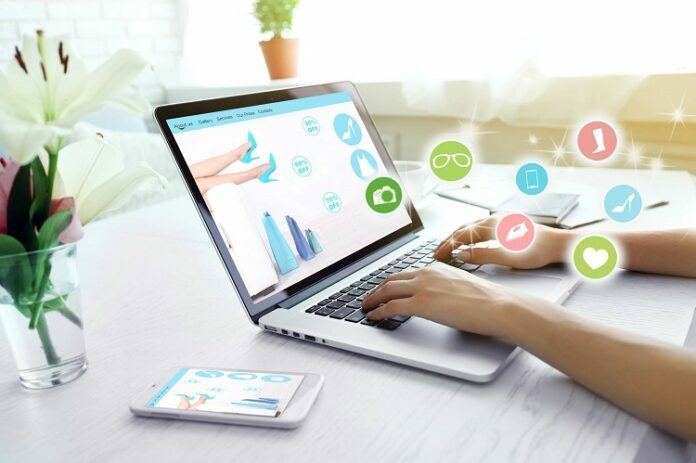 The customer is always right; even when they're not. Retaining an old customer is five times easier (and cheaper) than finding a brand new one. The key to all this — personalization!
Today, in developed countries such as Australia, the market is slowly shifting towards the digital. According to Statista, in 2019, the eCommerce market in Australia generated over US$20 billion in revenue. However, with this shift, comes the added challenge of humanizing and personalizing brands on online platforms and websites through retargeted marketing campaigns.
To find out more about this topic, just keep on reading.
Personalized Landing Pages
Your website's landing page is the front door of your online shop. Yet, unlike a traditional brick-and-mortar, you cannot physically assist the customers that enter your shop. Instead, your website has to do that for you.
For instance, by using geo-location targeting, you can redirect visitors to the right shop automatically. This is what Amazon does essentially. If you are, say, from the US, the website instantly sends you to the US version of the store, with the dollar as the main currency, shipping times for the US, etc. Now, if you came from the UK, it would do the same thing; only with UK equivalents, naturally.
Another thing that can spice up your homepage are weather-sensitive (and seasonal) promotions. For example, what Very does — there's a promotional banner that matches the viewers' current weather conditions and season.
Design Fully-Customized Product Pages
Product pages are the lifeblood of your eCommerce store; it's where the majority of the customer interactions are going to take place. So, why not take it to the next level with highly-customized product pages (for that extra flair)? Instead of just using plain ol' text, you can have video descriptions to supplement your beautiful graphics. For this to be a resounding success, though, you need to keep your target audience in mind — are they locals or are you aiming for a wider audience?
In the case of the former, consider hiring people that fit well into your target demographic to design the most optimal content for your specific audience; after all, they know themselves better than anyone. For instance, if you're in Melbourne, look for some local talent in the city and the surrounding area. Just try not to limit yourself strictly to the downtown area; there are talented agencies in the suburbs as well you know. For example, look for experts at graphic design in Dandenong South, Ringwood, Springvale, and so on.
Smart Cookie Retargeting
Knowing exactly who your visitors are and how they behave (online) is essential for creating a more personalized experience. This is where cookies come in handy — and I don't mean the ones you snatch from the cookie jar. In short, a browser cookie is simply a packet of data that gets sent to the user to keep track of their online activity.
This can help you in a number of ways. For starters, returning visitors can continue from where they left off the last time; they needn't visit your homepage again. If someone browsed the women's clothing category, send them directly to that section, for instance.
Abandoned carts — yet another thing browser cookies are good for. Use cookies to save customer carts that were never finalized to encourage users to complete their purchase upon returning. You can even offer coupons and special discounts to these repeat visitors to further entice them to click that "Buy" button.
Recommendations Based on Browsing Behaviour
In brick-and-mortars, a salesperson would usually go on to assist customers with their purchasing decisions. Online, you can do the same with your eCommerce shop thanks to browser cookies.
For instance, take a look at Amazon and how they wisely place product recommendations below product pages. Also, you can add a more personalized touch to it by displaying items based on their browsing behaviour. Place items that they have viewed recently, along with similar items that fit into that particular category — for example, different Nike models if they're looking at shoes, etc.
That way, you basically guide them throughout the whole customer journey on your website; all the while you open up their appetites for more goodies.
Email Recommendations
Last but not least, send them personalized email recommendations as a form of automated follow-up after each purchase. Dive deep into their purchasing history and pitch a few similar items that fit the bill. Send them these as limited-time offers they can access and redeem upon returning to your online shop. Do the same with users that have just recently abandoned their carts and with those who haven't visited your site in a while now and encourage them to come back for more.
Unique customer service and support
There's no personalization without an unique customer service and support experience. When it comes to browsing eCommerce stores, consumers will most likely want to contact you regarding your products, especially if they wish to ask additional questions or get more informed. Moreover, there are always some issues that need to be resolved. That said, the key to providing a unique experience regarding customer service and support is seamless communication. In other words, you have to be there for your customers at all times. Therefore, opting for an affordable VoIP solution would be an answer to your problems. VoIP or Voice Over Internet Protocol is a phone service over the Internet that allows you to streamline both company-wide communications and communication with your customers. The more customers your eCommerce store favors, the more important it becomes to serve them in a fast and reliable way, while saving money you'd otherwise spend on high telecom expenses.
Customers don't want you to listen — they want you to understand them. Follow these guidelines and hit the mark with your target audience in the digital sphere.