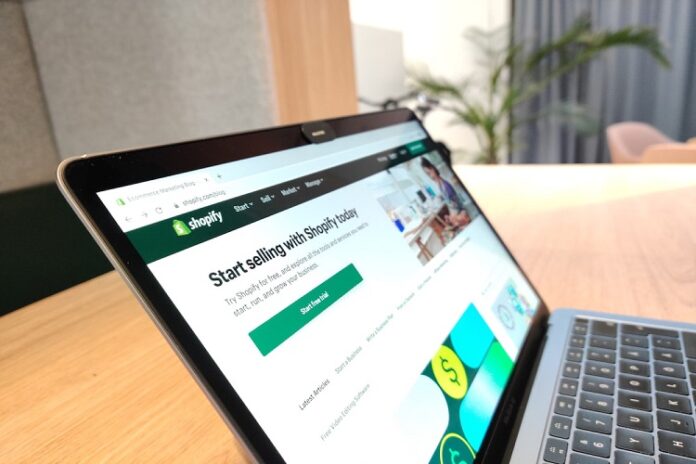 Today, there are no restrictions to enter the entrepreneurship world – all thanks to digital media. Whether you are an adult with years of business experience or a teenager – anyone can start their venture online. You can sell brownies, customized mugs, software, or digital marketing services through social media forums and websites. With intensifying competition, it is becoming arduous for brands to stand out in the crowd.
Do you know how to become recognizable in the market? Fortunately, branding has always been an essential part of marketing, but not many acknowledge its importance in the 21st century. It consists of visual elements – logo, color, name, theme, language, and the message business conveys to its customers. What comes to your mind after seeing a yellow and red 'M'? Perhaps, nothing else than McDonald's. It is the impact of powerful branding; people recognize your brand by the initials.
Therefore, consider drafting a sound branding strategy to steal the show and spark a connection with audiences. You can create a compelling logo, frame a witty tagline, or give away promotional products. But remember, branding is not another marketing campaign; instead, it about establishing a brand image. It is a way to create a definitive perception of a business. If you are wondering how to make noise in the digital world, have a look below. Here are five exclusive branding ideas for small businesses.
1. OFFER PROMOTIONAL MERCHANDISE
In this digital world, customers appreciate 'physical' products more than anything. So, why not offer branded merchandise? These branded gift items entice customers and draw their attention to your brand. You can get keychains, stationary, mugs, or anything that is valuable to your target audience. Likewise, you can offer branded t-shirts for better results as people tend to use wearable products for months. It should have the brand's logo, tagline, and slogan in theme, font, and the color you use for marketing campaigns.
In addition to providing instant brand recognition, it can significantly increase retention. After all, promotional products help customers remember your brand.
2. PAY ATTENTION TO PACKAGING
Does beautiful product packaging captivate you? Believe it or not, but product packaging plays a more crucial role in decision-making than you think. It communicates many things – what the product offers, its values, customer experience, etc. If you use eco-friendly packaging, it tells customers that you care about the environment. Similarly, packaging also differentiates your brands from others, as the design reflects brand identity.
According to Ipsos, 49% of customers are willing to pay more for exclusive packaging. Hence, you should not have an excuse to compromise on this branding idea. However, avoid overloading information on product packaging and ensure your design is not similar to any competitors.
3. CREATE A CUSTOM HASHTAG
The wonders of social media marketing are no surprise to anyone. Alongside enhancing customer engagement, it offers plenty of branding opportunities, with the most famous one being – custom hashtags. It provides a way for people to identify, recognize, and search for your brand online. For instance, instead of using #fitnessstudio, use a custom hashtag like #crunchfitness to stand out on social media.
Besides brand names, you can also use hashtags to promote products, services, or new launches. If you are starting any holiday campaign, create hashtags like #HolidayswithAmazon or #EbayChristmasshopping. It will work as an unexpected call to action while boosting engagement rates.
4. FIND YOUR ARCHETYPE
As per Carl Jung, the concept of archetypes is all about defining your brand on recognizable characters. Since the past few years, many brands have been using this branding strategy to target customers to remember their brand. People know Disney as a 'magical world,' and when it comes to finding an archetype, a 'magician' could be the perfect fit.
The strategy of telling tales by featuring characters defines who you are and your goals. Thus, you can create compelling and immersive stories that people can relate to, developing a brand perception. Here are some tips for finding an archetype for defining your brand.
Understand your brand's potential and apprehend the connection customers have with it.
Determine why people use your product and see if there is an emotional connection behind it.
III. Use symbolism to develop a connection and feel to back it up with visual media.
Once you have a clear picture of your brand, think about the classic archetypes.
5. CONDUCT CONTESTS ON SOCIAL MEDIA
More than shopping, people want to interact and engage with the brands. Although quizzes and polls can foster engagement, they don't have the branding element. So, why not conduct a contest or giveaway on social media? It is a fantastic way to make your brand stand out and enhance visibility simultaneously. You can give away promotional products or discount offers by asking people to share and comment under the post.
Moreover, you can host some compelling contests on Facebook or Instagram. Recently, Eggo came up with the 'Great Eggo Waffle' challenge, where everyone had to submit their best waffle recipes. You can conduct similar contests within your business niche and attract people with valuable rewards.
WRAPPING UP
A brilliant branding strategy shows customers what makes your brand unique and competent. It tells who you are as a brand, builds identity, and establishes brand-defining keywords. Likewise, it also develops an emotional connection with customers, employees, and the general public. Along with the marketing campaigns, embody your brand essence in unexpected ways. Offer promotional products, create an archetype, or make branded videos to build brand recognition. Get more information about brand products by clicking here.