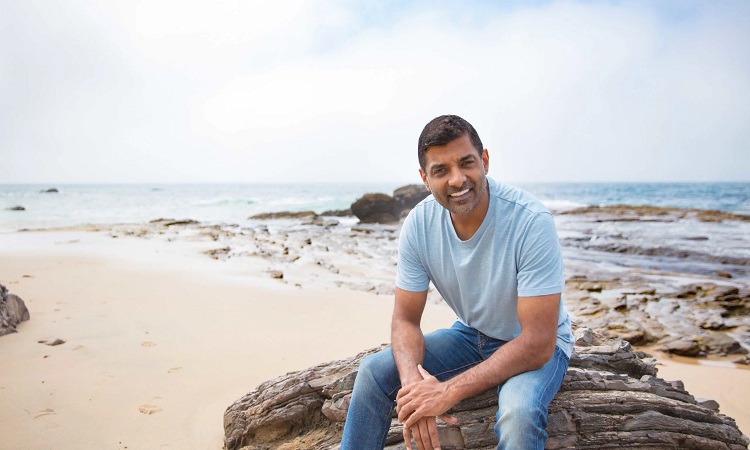 Amit Raizada Entrepreneur is one of the successful investors in the world. He is an experienced private equity manager. Amit has managed successful investments in more than 60 companies.
He invests in the industry of food and beverage, finance, technology, retail, hospitality, real estate, and entertainment. Amit Raizada has a keen eye for fresh and new ideas. He is a trained economist with a degree from Michigan State University.
The early life of Amit Raizada Entrepreneur
Amit Raizada was born in Dehli, India and went to the United States at the age of 2. He was very much interested in business and economics in his early years. After completing his studies, he proved himself as an investment strategist. He was very passionate about entrepreneurship, and his passion helped him to expand his business into SBV. AT&T, T Mobile, Verizon and Nextel as his early clients got benefits through his policies and grew their revenue.
Business career
Amit has a successful and long career as an entrepreneur and investor. He had found Spectrum Business Venture in 2002. He is the center of every stage of SBV's growth. Amit Raizada has built a portfolio of 60+ companies in technology, finance, energy, esports, retail, beverage and food, and hospitality. He has acquired and sold hundreds of assets with total enterprise values in the billions. As the Chief Executive Officer of SBV Amit Raizada is a recognized figure in investments and business consulting fields. Amit also leads SBV capital which provides capital solutions.
Spectrum Business Venture
Amit Raizada and Philip (Chuck) Rouse found SBV in 2002. It started as a single office operation. Amit Raizada remained the Chief Executive Officer of SBV for 15 years. By using Amit's wide range of contacts, SBV became a successful investment firm. By 2013 Amit and his partners decided to split the company by giving the individuals room to grow in their respective businesses. It also helped various business groups to create and implement new industry-specific solutions. Up to 6,000 units all over the country, SBV and its affiliates own.
SBV Business Consultants
SBV business consultants are passionate about helping their clients to get more profit and revelation through well-timed and well-placed investments. As an experienced economist, Amit Raizada believes that the right balance should be struck between the profit's growth and employee empowerment.
The skill set of Spectrum Business Venture
For a business consultant, it is imperative to be well informed about various industries. Specific skills like project management, financial planning, and public relations are easily carried across sectors. With these set of skills, SBV consultants can take its clients to their desired place. SBV consultants have a track record of helping their clients achieve their targets.
Four Pillars of Spectrum Business Venture
SBV consultants stand on four major pillars: financial planning, efficiency, employee empowerment, and critical analysis. Anyone pillar of these four alone cannot support business, and if one post falls, the other will fall too. So SBV consultants serve those industries who understand the need for healthy relationships among all units of a business.
Aims and perspectives of SBV
SBV has a different view to see things. SBV sees possibilities where other investors see difficulties. SBV has a unique philosophy of business, and under this philosophy, SBV creates opportunities, preserves and expands wealth, minimizes risks for individuals, institutions and family corporations. SBV consultants willingly accept family-owned businesses, middle-market companies, and individuals who find the achievement of growth a challenge. They cater to clients who have new and fresh ideas. SBV consultants wish to deal with the client having the desire to change the corporate culture.
Vision venture partners
Amit Raizada, Stratton Sclavos, and Rick Fox are the Vision Venture Partners. Amit Raizada joined both of his partners in Beverly Hills VVP in 2016. The focus of VVP is to find or create operating companies of high growth markets including esports, digital content production, video gaming, and beverage and food. VVP focused on nurturing companies and entrepreneurs that are generating services for the always – consumer. In the market, VVP got a leading position due to its excellent strategies.
The collaboration of Amit Raizada and VVP
The partnership of Amit Raizada and Vision Venture partners is ideal as they are committed to working with companies, entrepreneurs and investors to assist them in gaining tremendous results in their respective organizations. The experience of Amit Raizada is a fit for VVP as he has a fabulous track record of achievements as an investor, operator, and builder of successful companies.
Vision Esports Investment Management
Vision Esports is an esports investment management company launched by the Vision Venture Partners Rick Fox, Amit Raizada and Stratton sclavos. The general partners of Vision Esports are Stratton Sclavos, Jace Hall and Chris Nordling. Jace Hall has a talent for game design, and he is one of the great marketers in gaming. Esports visionaries like Amit, Sclavos, and Fox are no stranger to success. Stratton Sclavos said that Esports visionaries play to win at Vision Esports.
Echo Fox Esports Organization
Echo Fox is a professional esports organization. The organization founded when Rick Fox purchased the League of Legends Championship Series. Rick Fox's Team Echo Fox is set to benefit from Sclavos & Raizada's shrewd business. This has also resulted in the creation of an outstanding stable of Egaming crews that play in such games as Call of Duty and Gears of War. With Sclavos, Fox, and Amit Raizada's help, the team is assured to be one of the largest gaming teams, especially with access to the world's best gaming coaches and best gaming equipment and facilities.
Philanthropic Activities-Amit Raizada
Amit Raizada is a steadfast philanthropist. Ha has a passion for giving back to the community. Amit found V Global Foundation that is the philanthropic hand of VVP. This Foundation focuses on the challenges faced by orphans, abuse victims and in danger youth by offering problem-solving programs. His family's bountiful contribution to the University of Kansas Hospital obtains MediGuide technology, which yields heart specialists with unmatched heart views with less manifestation to radiation. Amit Raizada supports several organizations.
For example The Kaw Valley Behavioral Health Care Center, Autism speaks Monmouth University Athletics and many others. Amit Raizada believes that people are the most critical part of any business plan and he has a history of strong teams that work together to achieve extraordinary results.
Today, he continues his investments and private equity management and travels between the cities of Los Angeles and Miami as in these cities he currently lives and maintains his offices.