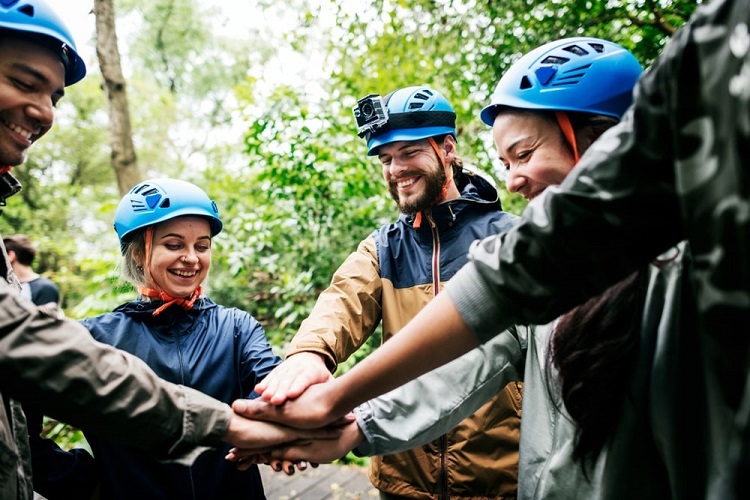 Team building exercises may be a dreaded part of work-life for some, but there's no denying that they're an excellent way to break the ice between a new team as well as develop the skills they will need to succeed together. If you're stuck for ideas and want something that will get your team excited and thriving, here are our top three team building activities to encourage great ideas from your staff.
1. A treasure hunt
If you're looking for an activity that can be done on both a big and small scale, a treasure hunt could be an excellent choice. You could do something as simple as hiding objects around the office that employees have to find or scale it up to be city-wide where they have to take photos of certain landmarks. You could come up with clues that point them in the right direction or get them to use orienteering skills with a treasure map. However, you choose to do a scavenger hunt, it will encourage collaboration and problem-solving as well as building rapport.
2. An obstacle course
This is best suited to a big outdoor space, but you could use your creativity to bring it inside the office too. Let your imagination run wild – an obstacle course can feature a range of different themes and challenges to suit your team. What you're aiming for is something fun that works in both relay team situations and individual challenges. These get everyone involved in a competitive way, encouraging the development of communication and management skills. The best part about obstacle courses is that they encourage building friendships, which is essential to a budding team that needs to get to know and trust one another.
3. "Survivor"
If you're looking for something a bit less hands-on and more about icebreaking, an exercise where the team has to communicate to make choices is a great option for indoor or online teambuilding. Survivor is just one example that can help towards developing creativity, problem-solving and decision making. Separate your team into 2 groups and give them a fictional emergency scenario, for example, being stranded on a desert island. Give them a list of 10 items of which they can choose 5. Have the groups decide on which they would choose and why and present this to everyone. This is a fun way to kick start communication as well as collaborative practical thinking.
With so many potential ideas, it can be difficult to choose a team-building exercise, plus with the time it takes to plan, you may find the whole thing daunting. As such, you may want to outsource your team-building exercises and let dedicated experts run them for you. Team Tactics has a range of activities to suit any team and budget – you can be assured that the exercises are exciting and high-quality and have been tailor-made to develop teamwork skills.